KEEP YOUR EARBUDS SPOTLESS!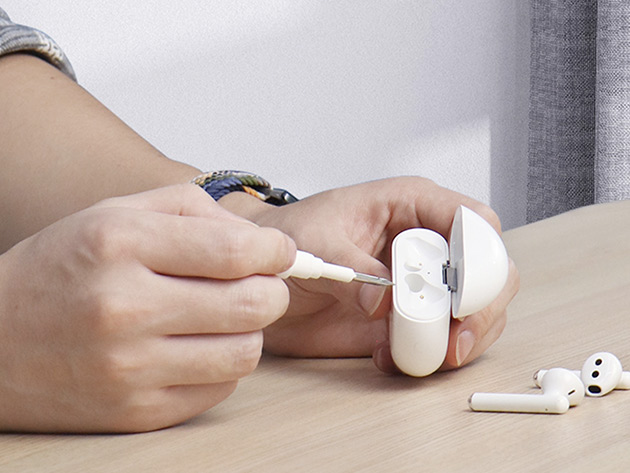 Clean your AirPods, headphones, and earphones in seconds with The Podpen™️. This multifunctional 3-in-1 earphone cleaning kit is designed with a flocking sponge, high-density brush, and metal pen tip. It will impact the sound quality of your earbuds, by making your headphones work like new!

Why The Podpen™️?
The 360-degree cleaning doesn't have any dead ends. Its pen-shaped design makes it lightweight and easy to carry. It can also be used for a multi-purpose, including keyboards, I-pads, digital cameras, and more. The Podpen™️ cleaning tool is used anytime, anywhere.