---
What is The 360° Auto Toothbrush™️?
The 360° Auto Toothbrush™️ is a personal robot dentist that takes care of your teeth and gums by covering them all around and brushing in 45 seconds.
This device has a built-in 15-minute Whitening mode that uses Blue LED light to whiten your teeth when paired with whitening gels. The all-in-one health care tool combines brushing, whitening, and cutting-edge light therapy.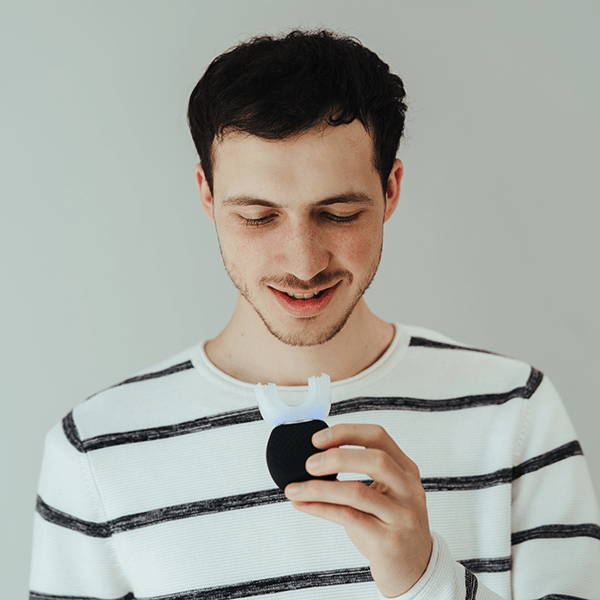 TEETH WHITENING
The built-in 15-minute whitening mode will get you faster whitening results if paired with Whitening Gels.
SONIC VIBRATIONS
48,000 vibrations per minute are blasting the plaque with one of the fastest motors.
45 SECOND BRUSHING
A unique U-shaped mouthpiece allows you to brush your teeth in just 45 seconds by covering all teeth. 
FDA APPROVED TOOTHBRUSH
The mouth tray is made out of premium soft silicone for comfortable use during brushing. 
Power of the mouthpiece
The 360° Auto Toothbrush™️is not an ordinary mouthpiece! World's first toothbrush that actually cleans every part of your teeth by covering them with extra soft silicone bristles. The Sonic Brush cleaning technique will completely remove any sort of contamination in less than 1 minute! 
The mouthpiece is approved by FDA.